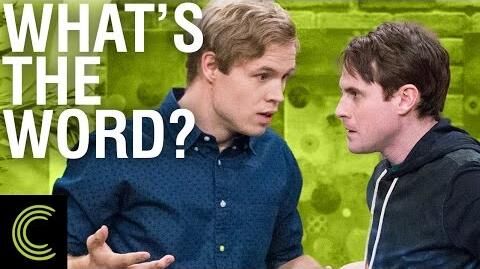 "Ever forget a pretty basic word and it bothers you that you can't remember it? Ugh, the struggle is REAL."
"Like, Comment and Subscribe!"
Edit
Matt: Thanks for watching, guys. Make sure to click the button so that you can-
James: Are you forgetting the word?
Matt: No. So you can know when we post new videos.
James: You forgot the word.
Matt: This is not happening.
James: I think we know what he means, guys. Do it. You won't regret it. Subscribe.
Matt: Subscribe!
Ad blocker interference detected!
Wikia is a free-to-use site that makes money from advertising. We have a modified experience for viewers using ad blockers

Wikia is not accessible if you've made further modifications. Remove the custom ad blocker rule(s) and the page will load as expected.