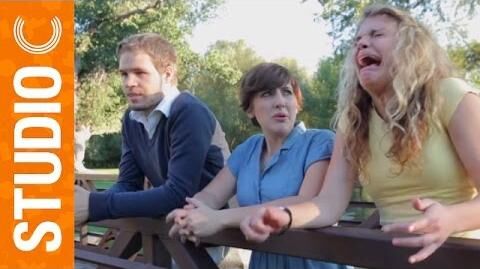 "This song is dedicated to all of the third wheels out there."
"Many of us dream of going on a romantic date, singing a song with the one we love. But what happens when someone else joins in? Find out how this tune changes, in the Third Wheel Song."
"Like, Comment and Subscribe!"
Edit
The end slate of this video shows a black screen with "STUDIO C, MON @ 9 ET / 7 MT".
Ad blocker interference detected!
Wikia is a free-to-use site that makes money from advertising. We have a modified experience for viewers using ad blockers

Wikia is not accessible if you've made further modifications. Remove the custom ad blocker rule(s) and the page will load as expected.