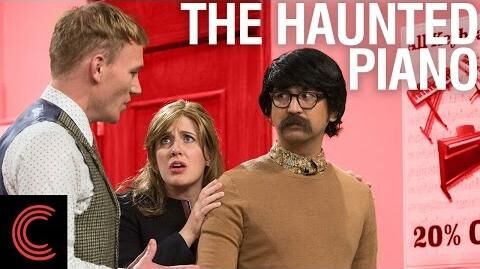 "Before you buy your musical instrument, it's always a safe idea to make sure it's tuned correctly. ...and doesn't have demons living in it!"
"Like, Comment and Subscribe!"
Edit
Stephen: I hope you liked this video. Subscribe, or I will find you, but in the meantime, listen to this beautiful ragtime composition that I originally wrote. Have you subscribed yet? No? Comment below.
Ad blocker interference detected!
Wikia is a free-to-use site that makes money from advertising. We have a modified experience for viewers using ad blockers

Wikia is not accessible if you've made further modifications. Remove the custom ad blocker rule(s) and the page will load as expected.