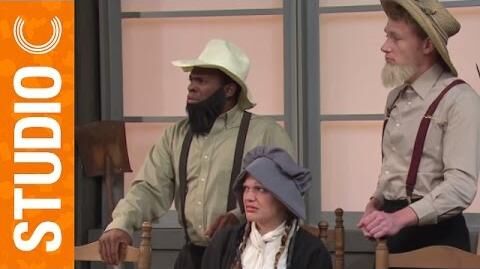 "Even the Amish are concerned about climate change."
"With Global Warming everyone has to do their part to lower the world's heat. Watch as the Amish come up with ideas on how they can help the heating crisis."
"Like, Comment and Subscribe!"
Edit
The end slate for this sketch shows a black screen with the text "STUDIO C MON @ 9 ET / 7 MT".
Ad blocker interference detected!
Wikia is a free-to-use site that makes money from advertising. We have a modified experience for viewers using ad blockers

Wikia is not accessible if you've made further modifications. Remove the custom ad blocker rule(s) and the page will load as expected.