TARDISFan01 is the founder and head administrator of this wiki and head editor. These are her favorite sketches, cast members, and wiki pages.
Favorite Sketches
Edit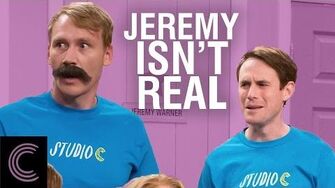 Jeremy Isn't Real
I know we ALL think we're Studio C experts, but get ready to learn the BIGGEST SECRET OF STUDIO C!!! ....EVER!!!!
Favorite Cast Members
Edit
Matt and Mal.(I know it's the usual one but, still, I LOVE THEM!)
Favorite Wiki Pages
Edit
Favorite Characters
Edit
Ad blocker interference detected!
Wikia is a free-to-use site that makes money from advertising. We have a modified experience for viewers using ad blockers

Wikia is not accessible if you've made further modifications. Remove the custom ad blocker rule(s) and the page will load as expected.