Welcome to the Main Social Media page here on the wiki! Studio C and each cast member's (plus extra's) latest post on Twitter and Instagram will show up here. To go to their individual pages, click their name and you will be redirected to a page on the wiki devoted to their Social Media accounts.
Studio C Instagram | Studio C Twitter | Jason | Matt | Mallory | Whitney | Stephen | Stacey | Natalie | Adam | Jeremy | James | Glam Squad | Drobes | Mad Hark
Studio C 
Edit
Instagram
Edit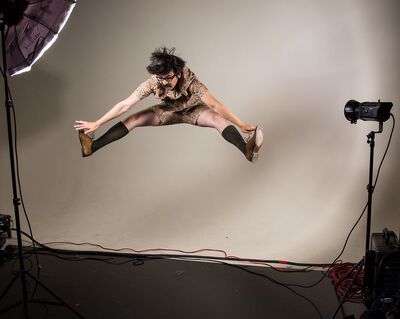 Who knew Jeremy had such skillful moves?! Like if you're as impressed as we are! 
#StudioC
#ToeTouch
Could it really be!?! Find out in our latest sketch here: 
goo.gl/h8fTpC
! 
#StudioC 
#Mattory
Matt Meese
Edit
Instagram
Edit
Instagram
Edit
Instagram
Edit
Instagram
Edit
Instagram
Edit
Instagram
Edit
Instagram
Edit
Instagram
Edit
Instagram
Edit
Instagram
Edit
Jared Shores
Edit
Instagram
Edit
Glam Squad
Edit
Instagram
Edit
Studio C Drobes
Edit
Instagram
Edit