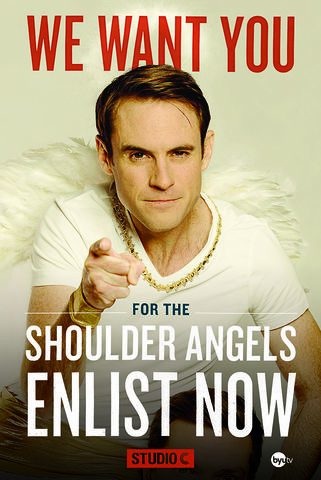 If you weren't looking for the character, but if you were looking for the sketch Shoulder Angel, click here.
A battle between good, evil; tall and short. That's right. It's shoulder angel time. The Shoulder Angels are played by five different people: Matt Meese, McKay Jacobsen, Stephen Meek, Adam Berg, and Stacy Harkey. Matt also plays the Shoulder Devil in Shoulder Devil and Shoulder Angel and Devil. Stephen and Stacy are shoulder angels only in the Presidential Shoulder Angel. McKay is a Shoulder angel in Shoulder Angel Angel and Shoulder Angel and Devil. Adam is a shoulder angel in The Wrong Sketch.
Matt Meese plays a life-sized shoulder angel. Humor results from the fact that Shoulder Angel feels the need to physically and awkwardly climb to a perch upon the right shoulder of the body of each character for which he attempts to act as a conscience. His catchphrase is "Poof!" which he says upon entering the scene. A variant on this skit is Shoulder Devil, also played by Meese, a life-sized, obese devil who also climbs the body of each character he attempts to tempt. The concept of Shoulder Angel and Shoulder Devil is inspired by a sketch from BYU Divine Comedy, recorded in the fall of 2008. In several sketches, Divine Comedy cast member McKay Lindsey also appears as a shoulder angel, appearing alongside Matt Meese. Debuted Season 1, Episode 2. Shoulder Angel and Shoulder Devil have appeared in six sketches.
Bank robbers have a conscience too.
Shoulder Devil
Edit
The shoulder devil is harder to carry than an angel.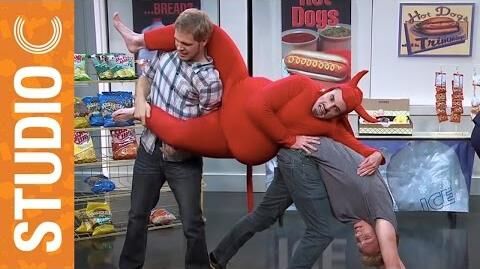 Shoulder Angel Meets Shawn Bradley
Edit
The Shoulder Angel has met his match.
The Wrong Sketch
Edit
Season three of Studio C is here!
Shoulder Angel Angel
Edit
Everyone needs a little advice.
Shoulder Angel and Devil
Edit
Angel vs. Devil... who wins?
Presidential Shoulder Angel
Edit
Who needs a Shoulder Angel more than the President?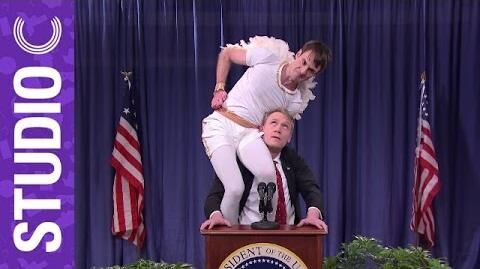 Studio C Season 50
Edit
Season 6 of Studio C is here! We're so excited we're giving you a sneak peak at the next 44 seasons of Studio C.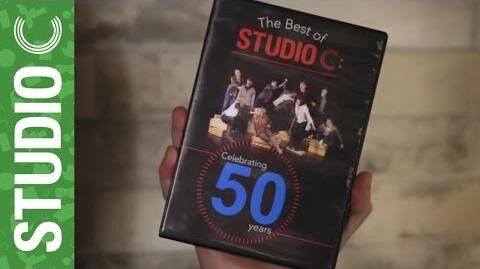 Ad blocker interference detected!
Wikia is a free-to-use site that makes money from advertising. We have a modified experience for viewers using ad blockers

Wikia is not accessible if you've made further modifications. Remove the custom ad blocker rule(s) and the page will load as expected.