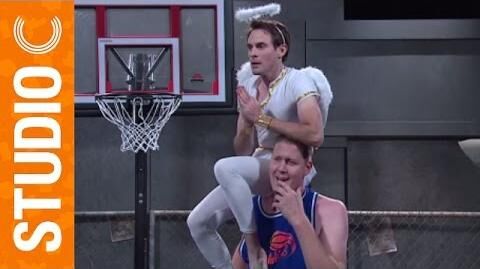 "The Shoulder Angel has met his match."
"Our favorite shoulder angel is back, and this time it is to help NBA player Shawn Bradley. Watch as the shoulder angel has to climb to great heights to help make a good decision."
"Like, Comment and Subscribe!"
Edit
The end slate for this sketch shows a black screen with the text "STUDIO C MON @ 9 ET / 7 MT".
Ad blocker interference detected!
Wikia is a free-to-use site that makes money from advertising. We have a modified experience for viewers using ad blockers

Wikia is not accessible if you've made further modifications. Remove the custom ad blocker rule(s) and the page will load as expected.