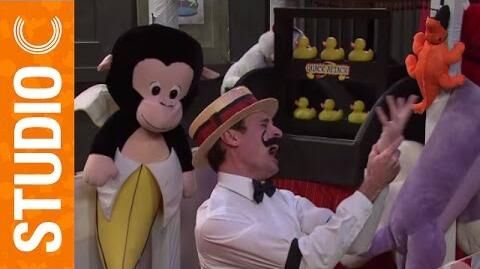 "Always practice gun safety."
"We have always known that carnival booths could be rigged. Watch and see if this a customer can win this carnie's game and win the prize."
This sketch was uploaded on the same day as the episode aired on BYUtv.
This is the fifth sketch in a row to be directed by Julian Riley.
This is the thirtieth sketch to be only written by Matt Meese.
"Like, Comment and Subscribe!"
Edit
The end slate for this sketch shows a black screen with the text "STUDIO C MON @ 9 ET / 7 MT".
Ad blocker interference detected!
Wikia is a free-to-use site that makes money from advertising. We have a modified experience for viewers using ad blockers

Wikia is not accessible if you've made further modifications. Remove the custom ad blocker rule(s) and the page will load as expected.