Season 7 Premieres This Monday!!!
Edit
Season 7 of Studio C will premiere Monday, October 3, 2016 on BYUtv at 8:00pm MST.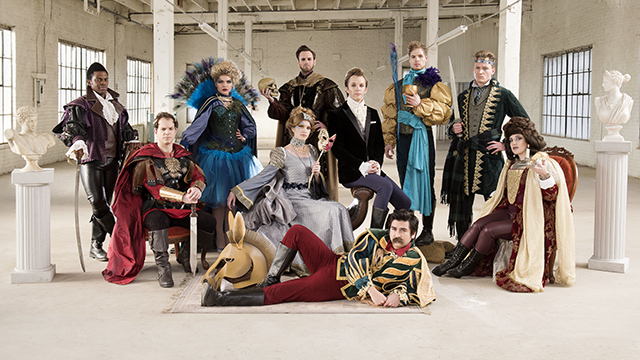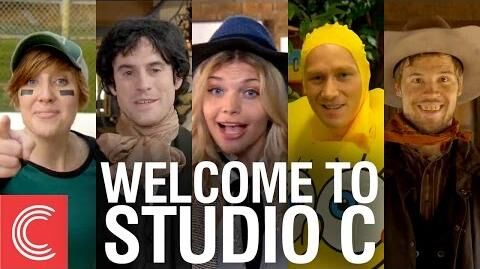 New Episodes Air October 3
Edit
When lucky number seven meets an all-new season of Studio C, you know you're in for a treat! The Season 7 premiere of Studio C is this Monday, October 3 at 8 PM MT, and with it comes even more laughs than ever.
The new season is "the best season so far," exclaimed cast member Stacey Harkey. Studio C superfans will be happy to hear that Season 7 includes returning characters from years' past as well as collaborations with some of YouTube's biggest stars like Brooklyn and Bailey, Shonduras, Shay Carl, and more. In fact, the excitement that Studio C superfans have for new episodes—and the sadness they feel during the off-season—is part of what inspired the Season 7 "Life is Better with C" commercials.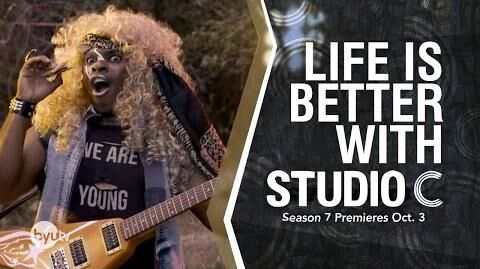 Studio C in the News
Edit
In addition to classic characters and collaborations, Season 7 also includes awesome parodies. "We're doing some really dope parodies, like... The Count of Monte Cristo, Jason Bourne, Harry Potter..." shared Stacy in an interview with Fox 13 this past week. Cast member Jason Gray added that there's also a Fault in Our Stars parody and a Batman parody sketch in the works. "A couple [of the parodies are] of, like, older movies," mentioned cast member Natalie Madsen in a KSL interview, "but we felt like we watched them and wanted to parody them!"
Game of Impressions with Studio C on Fox 13 Salt Lake City
Party with Studio C on KSL
Premiere Parties Throughout Utah a Success
Edit
To help kick off the fun and excitement for a new season, Studio C also hosted its first ever multi-location fan meetup. Two cast members visited five Larry H. Miller Megaplex Theatres throughout Utah where guests (who were randomly selected for tickets from an open registration period) were able to watch the first episode of Season 7, participate in a trivia game, do Q&A with the cast, and take photos with them. In addition, fans were invited to come in costume. There was incredible participation, and the cast had a blast interacting with fans. Check it out in the Facebook album .
Keeping Up with the Cast and Crew

Edit
So will luck keep the Studio C cast out of hilarious trouble and awkward situations in the new season? Tune in this month for new episodes on BYUtv to find out! You can stream BYUtv on the website or watch Studio C on our apps for Android, iOS, Apple TV, Roku, Xbox One, and more.
Don't forget to subscribe to Studio C's YouTube channel , where hilarious new sketches are uploaded every Monday, Wednesday, and Friday. Also, follow Studio C's Instagram and Facebook for fun photos and behind-the-scenes peeks, plus join the live-tweeting conversation on Twitter on Monday nights during new Studio C episodes.
You can watch Studio C on Monday Nights at 8:00pm MST on BYUtv.
Edit
This article was taken from the See the Good blog at www.byutv.org/seethegood/ and was published on Thursday, September 29, 2016.
Original Article: http://www.byutv.org/seethegood/post/Studio-C-Season-7-Premieres-this-Monday.aspx
Ad blocker interference detected!
Wikia is a free-to-use site that makes money from advertising. We have a modified experience for viewers using ad blockers

Wikia is not accessible if you've made further modifications. Remove the custom ad blocker rule(s) and the page will load as expected.