You might have been looking for the sketch, or the other Bad Extra character. You can find them here.
Russell always messes up the scenes that he is in. He usually wears a dress shirt and jeans. He acts with style and is the ultimate extra other than Star Feraldo.
Being an extra is hard. Like, crazy hard. This guy gets it.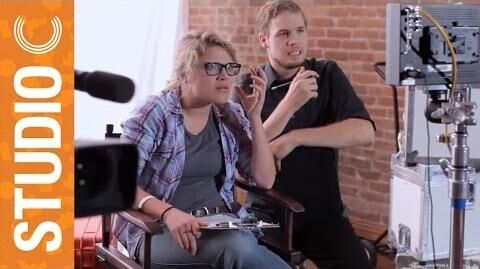 I Don't Do Mornings
Edit
With talent like hers, why would you even dream about being talked into doing things you don't want to do, like working mornings? Meet Star Feraldo, THE A-List Extra of Hollywood.
Ad blocker interference detected!
Wikia is a free-to-use site that makes money from advertising. We have a modified experience for viewers using ad blockers

Wikia is not accessible if you've made further modifications. Remove the custom ad blocker rule(s) and the page will load as expected.