Studio C: Now & Then
Edit
These are pictures of the Studio C Cast Members when they were younger and now. Accompanying each picture is the member's comment on their picture.
Adam Berg
Edit
"That's me... three days ago."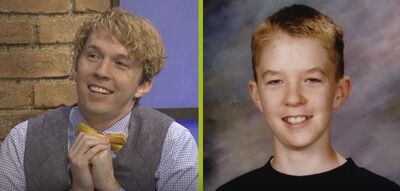 Jeremy Warner
Edit
"That picture was from simpiler times."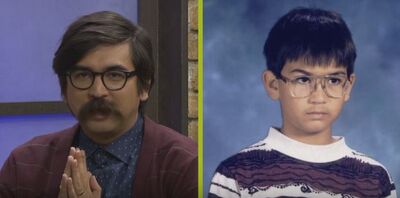 Natalie Madsen
Edit
"I appearently hated picture day."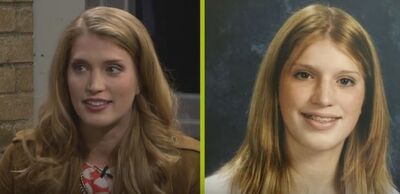 James Perry
"I say we bring back the chian necklace."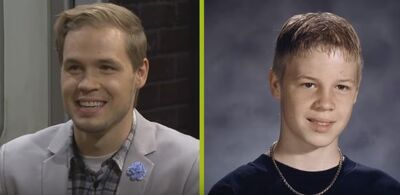 Jason Gray
Edit
"I wish I looked as cool as James in high school."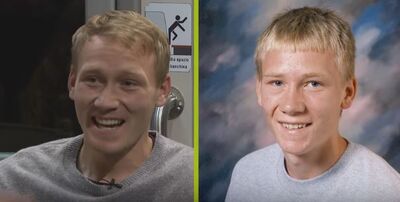 Stephen Meek
Edit
"Why! NO! That was an eagle scout project there."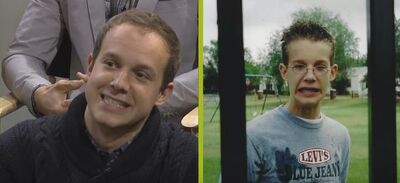 Whitney Call
Edit
"I could fly away on those wings!"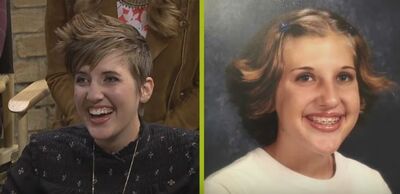 Matt Meese
Edit
"Those teeth did grow back."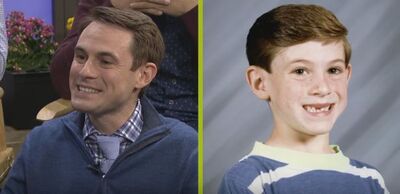 Stacey Harkey
Edit
"I was terrified!"
Mallory Everton
Edit
"I am not a natural blonde."