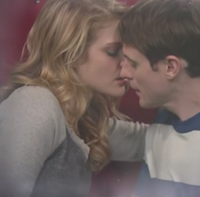 You may have been looking for a person named Matt. If you were, you might be able to find him here.​
It is the ship name of the two actors Mallory Everton and Matt Meese. They have been romantic interests in a couple (or multiple) sketches. Many fans ship them, and it has never been confirmed if they have ever had a relationship or ever will.Though they have dated before (as said in an interview with Everton), it is definitely possible.
Matt + Mallory = Mattory
Edit
Do you ship Mattory?
Ad blocker interference detected!
Wikia is a free-to-use site that makes money from advertising. We have a modified experience for viewers using ad blockers

Wikia is not accessible if you've made further modifications. Remove the custom ad blocker rule(s) and the page will load as expected.