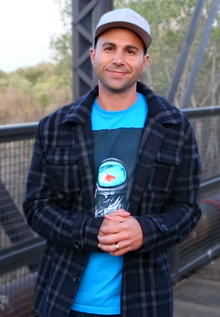 Mark Rober
Edit
Mark Rober (born (1980-03-11) March 11, 1980 (age 37)) is an American engineer and YouTube personality. After earning a mechanical engineering degree from Brigham Young University and a Master's degree from the University of Southern California, he joined NASA in 2004. He spent 7 years working on the Curiosity rover, which was flown to Mars in 2011. During his last years with NASA, he started a YouTube channel, where he uploads a variety of videos, from Technology to pranks, but his main topic seems to be Science. He currently has around the 1,5 million subscribers, but over 150 million views.
He worked with Studio C on the sketch "Stranded on a Deserted Island with Mark Rober".
Stranded on a Deserted Island with Mark Rober
Edit
The worst possible thing has happened: the Studio C cast stranded on a deserted island. But, there's hope when they find another survivor Mark Rober.
Ad blocker interference detected!
Wikia is a free-to-use site that makes money from advertising. We have a modified experience for viewers using ad blockers

Wikia is not accessible if you've made further modifications. Remove the custom ad blocker rule(s) and the page will load as expected.