Mad Scientist
Edit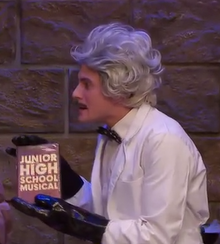 The Mad Scientist is an original character by Studio C who is portrayed by Matt Meese. He wears a long white coat, a bow tie, black gloves, khaki pants, and black shoes. He has white hair and a mustache. His main goal in life is turn everything evil.
Igor is the Scientist's assistant. She is portrayed by Mallory Everton. She wears a black shirt underneath a brown shirt and brown shorts. She has black hair and a hunchback. She works with the scientist, but does not approve of what he does.
Mad Scientist Creates Junior High School
Edit
Beware Junior High School.
Mad Scientist Ruins Sports
Edit
Sports ruined forever!!!!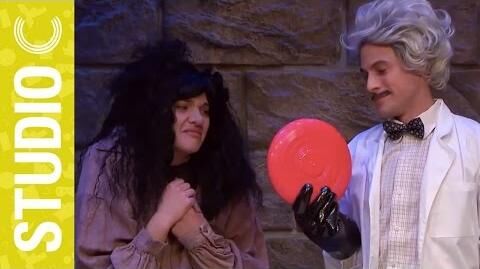 Mad Scientist Ruins Valentine's Day
Edit
The Mad Scientist Ruins Valentine's Day. The Mad Scientist and his noble Igor are BACK seeking to destroy love itself! Will love prevail?! Watch and find out their diabolical schemes!
Ad blocker interference detected!
Wikia is a free-to-use site that makes money from advertising. We have a modified experience for viewers using ad blockers

Wikia is not accessible if you've made further modifications. Remove the custom ad blocker rule(s) and the page will load as expected.