Lady Shadow
Edit
Lady Shadow is a female secret agent who is still in action, despite being months pregnant. Although she was played by Mallory Everton, Stephen Meek played Lady Shadow in The Wrong Sketch.
Lady Shadow
Edit
Lady Shadow never stops... never!
The Wrong Sketch
Edit
Season three of Studio C is here!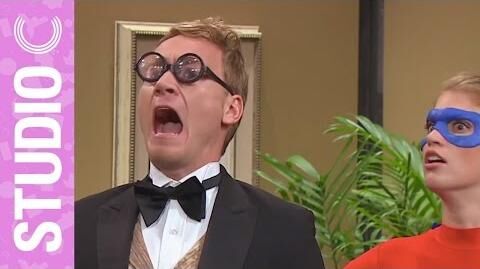 Lady Shadow Returns
Edit
Watch out! Just when you thought it was safe for undercover missions, Lady Shadow is BACK and this time, she's bringing company!
Ad blocker interference detected!
Wikia is a free-to-use site that makes money from advertising. We have a modified experience for viewers using ad blockers

Wikia is not accessible if you've made further modifications. Remove the custom ad blocker rule(s) and the page will load as expected.