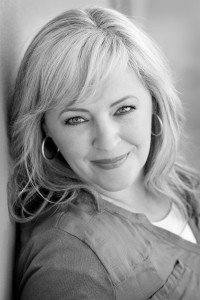 Kathy Lynch is a member of the Makeup and Hair Team of Studio C.
Kathy Lynch is a native of Northern California. She studied at The Institute of Cosmetology, and graduated at the age of 18. She has been working in the Entertainment business for over 6 years, but she has over 25 years of experience working in other film, tv, bridal, print and video. She has her own salon, and has been working with Studio C since Season 5. Not only is she the daily hair stylist for the regular cast, she is also the wig stylist as well as a makeup artist for the On Location shoots and the live audience shows.
During the episodes of Studio C, she has done the makeup of (among others): Cast, Peter Hollens, Lucky Blue Smith, Brooklyn & Bailey, Jared Shores, Lexi Walker and The Piano Guys.
She is married and the mother of four sons.
She has been working for Studio C since Season 5.
Ad blocker interference detected!
Wikia is a free-to-use site that makes money from advertising. We have a modified experience for viewers using ad blockers

Wikia is not accessible if you've made further modifications. Remove the custom ad blocker rule(s) and the page will load as expected.