Jared Shores
Edit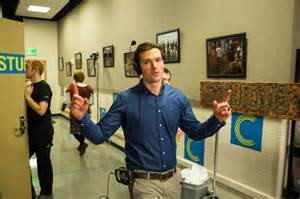 Jared N. Shores graduated from Brigham Young University in 2010 with a degree in Economics. Since then he has worked with BYU Broadcasting as a creative development supervisor. He is also currently the producer of Studio C, which, in 2012, added the campus comedy group, Divine Comedy, to its program. He has also appeared in several sketches of Studio C.
Shores was the supervising producer for BYUtv's documentary series, Art.Work, which premiered in 2012.
Ad blocker interference detected!
Wikia is a free-to-use site that makes money from advertising. We have a modified experience for viewers using ad blockers

Wikia is not accessible if you've made further modifications. Remove the custom ad blocker rule(s) and the page will load as expected.