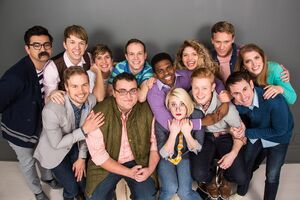 The initial cast of Studio C consisted of the ten actors who regularly played in the sketches of the television series. Although it was divided into a "main cast" and a "featured cast" before Season 5, the two were combined in Season 5. Three new members were added to create the new "featured cast", starting from Season 8.
Main Cast
Edit
The main cast since Season 1 consists of the actors (in alphabetical order of last name):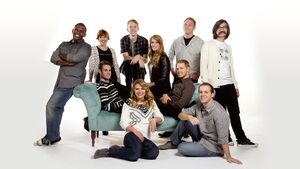 The following actors were added to the main cast, after being featured cast in Season 1 until Season 4 (in alphabetical order of last name):
Featured Cast
Edit
On March 28, 2017, it was announced that Tori Pence would be joining the cast as Featured Cast Member. On April 21, 2017, it was announced that Dalton Johnson and Aaron Fielding would be joining her as Featured Cast Members.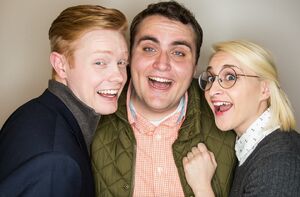 This would make the featured cast since Season 8:
Ad blocker interference detected!
Wikia is a free-to-use site that makes money from advertising. We have a modified experience for viewers using ad blockers

Wikia is not accessible if you've made further modifications. Remove the custom ad blocker rule(s) and the page will load as expected.