My FAVORITE show ever is Doctor Who, so when I saw Matt as Ten, I fangirled. I love Doctor Who so much. Ten is my favorite, after that nine and eleven are tied. Tell me your favorite Doctor in the comments.
Doctor Who (Tenth Doctor Deleted Scene)
Edit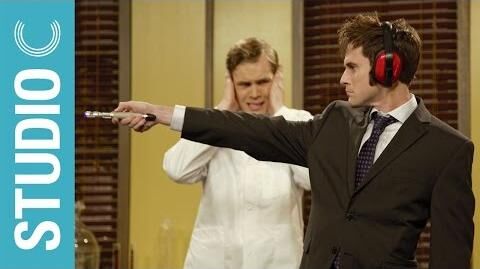 Doctor Who Tenth Doctor deleted scene with David Tennant released to the public at long last!
Video features Matt Meese, James Perry and Jeremy Warner.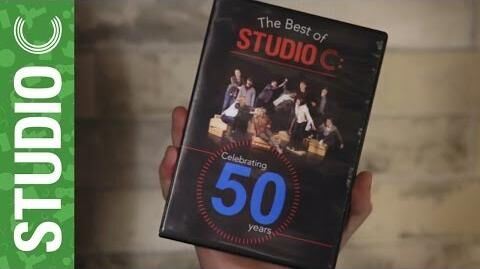 Season 6 of Studio C is here! We're so excited we're giving you a sneak peak at the next 44 seasons of Studio C.
Time Travel Heroes Stop Hitler
Edit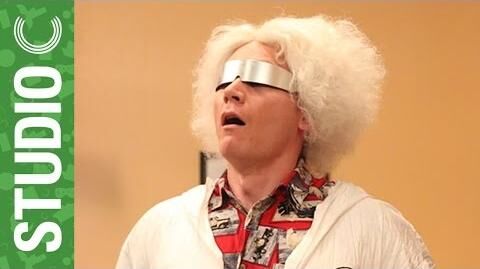 Time Travel Heroes Stop Hitler. Doc Brown, Bill & Ted, and the Doctor attempt to take out Adolf Hitler and prevent World War II.
Cast: Adam Berg, Whitney Call, Mallory Everton, Jason Gray, Stephen Meek ,Matt Meese, James Perry and Jeremy Warner.
Producer: Jared Shores and Diane Mayne
Writer: Matt Meese and Greg Belnap
I know there are way more sketches that mention the Doctor and the TARDIS, but I'm just doing the ones that show the Doctor.
Ad blocker interference detected!
Wikia is a free-to-use site that makes money from advertising. We have a modified experience for viewers using ad blockers

Wikia is not accessible if you've made further modifications. Remove the custom ad blocker rule(s) and the page will load as expected.