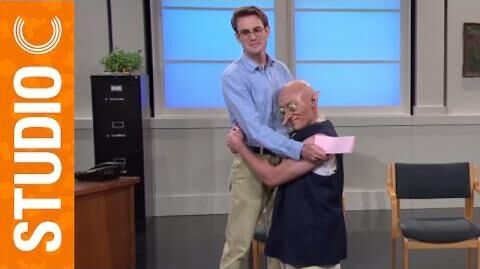 "A managers job is difficult with employees like Dobby."
"A managers job is difficult when required to fire someone, especially when it is someone so sweet. Watch and see if ditching someone is as easy as you thought."
"Like, Comment and Subscribe!"
Edit
The end slate for this sketch shows a black screen with the text "STUDIO C MON @ 9 ET / 7 MT".
Ad blocker interference detected!
Wikia is a free-to-use site that makes money from advertising. We have a modified experience for viewers using ad blockers

Wikia is not accessible if you've made further modifications. Remove the custom ad blocker rule(s) and the page will load as expected.