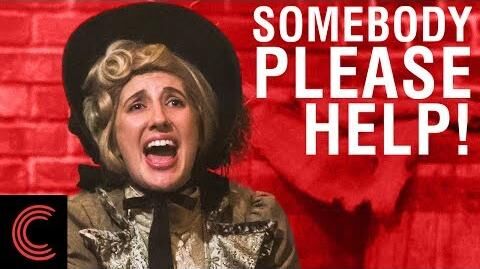 "With professors, officers, doctors, detectives, murderers and a stabbing on the scene, it's bound to be utter pandemonium!"
"Like, Comment and Subscribe!"
Edit
James: We hope you enjoyed that video.
Jason: I'm a doctor, and I would like to prescribe happiness for everyone sharing this with their father, mother or sister.
James: Or his brother.
Jason: I'm already awawe of it, so that is not necessary.
James: Okay.
Jason: Don't make fun of my speech impediment!
James: You're awawe of it.
Jason: Shut up!
Ad blocker interference detected!
Wikia is a free-to-use site that makes money from advertising. We have a modified experience for viewers using ad blockers

Wikia is not accessible if you've made further modifications. Remove the custom ad blocker rule(s) and the page will load as expected.