The Count of Monte Cristo is a 2002 adventure drama film produced by Roger Birnbaum, Gary Barber, and Jonathan Glickman that was directed by Kevin Reynolds. The film is an adaptation of the book of the same name by Alexandre Dumas, père and stars Jim Caviezel, Guy Pearce, and Richard Harris. It follows the general plot of the novel (the main storyline of imprisonment and revenge is preserved); but many aspects, including the relationships between major characters and the ending, have been changed, simplified, or removed; and action scenes have been added. The film met with modest box office success. Studio C did two parodies on the film.
Edmond and Fernand: BFFs
Edit
The Count of Monte Cristo goes behind the scenes to show you what their true friendship REALLY looks like! Watch the missing footage of your favorite classic novel now!
Cast: Adam Berg, Whitney Call, Natalie Madsen, Mallory Everton, Stephen Meek and Matt Meese
Director: Jed Wells
Producer: Jared Shores and Diane Mayne
Writer: Whitney Call
Editor: Yurii Hydrick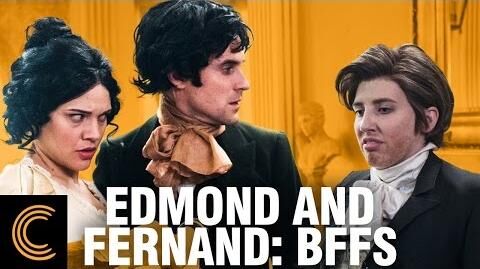 What was the most exciting scene of "The Count of Monte Cristo"? OBVIOUSLY, it was the prison break! And we have an extended cut for you to enjoy! HOW did they do it? WILL they make it out alive? HOW many of your friends are you sharing this with??!?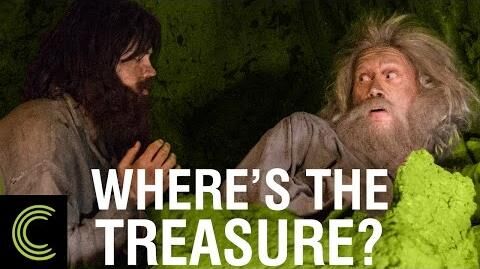 Ad blocker interference detected!
Wikia is a free-to-use site that makes money from advertising. We have a modified experience for viewers using ad blockers

Wikia is not accessible if you've made further modifications. Remove the custom ad blocker rule(s) and the page will load as expected.