Connect-A-Sketch is a challenge created by ElsaRose01. I will give you two or more sketches and write in the comments what you think their connection is. Some will be easy, some will be hard. See if you can crack these!
Level Difficulty: EASY
Bad Extra
Edit
Bad Extra. During the filming of a romantic drama, one bad actor can draw all the attention. Watch as this proposal takes a drastic turn and see if you notice the extra.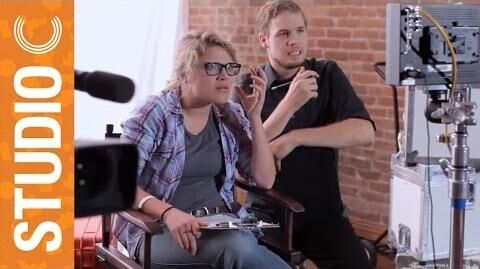 I Don't Do Mornings!
Edit
I Don't Do Mornings. With talent like hers, why would you even dream about being talked into doing things you don't want to do, like working mornings? Meet Star Feraldo, THE A-List Extra of Hollywood. 
Did you get it right? Click here to see.
Ad blocker interference detected!
Wikia is a free-to-use site that makes money from advertising. We have a modified experience for viewers using ad blockers

Wikia is not accessible if you've made further modifications. Remove the custom ad blocker rule(s) and the page will load as expected.