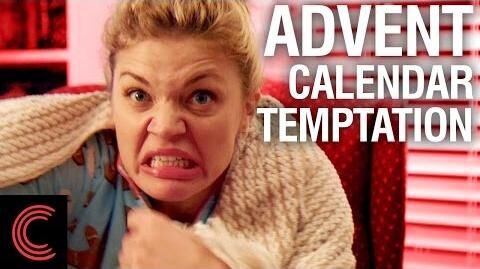 "Advent calendars can be so fun! But when they're full of soooo many delicious chocolate treats, it can just be soooo hard to pace yourself!"
Transcript
Edit
Mallory sobs.
Matt: What in the world? It's the middle of July!
"Like, Comment and Subscribe!"
Edit
Mallory: Thank you for watching that sketch, and in the spirit of the season, please share this video. Oh man. I got chocolate all over my hands. As long as it's not on my face, I'm good.
Ad blocker interference detected!
Wikia is a free-to-use site that makes money from advertising. We have a modified experience for viewers using ad blockers

Wikia is not accessible if you've made further modifications. Remove the custom ad blocker rule(s) and the page will load as expected.